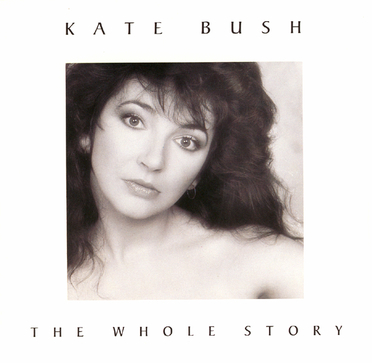 Kate Bush










Label: EMI
Duration: 48:47
Genre: Pop
The incredibly beautiful Kate Bush, is without a doubt one of the MOST talented female singers ever.
A real hero of mine, along with the outstanding Aretha Franklin. Kate Bush is absolutely unique, stunningly beautiful, with a breathtaking voice. The multi-talented Kate, sings, writes, plays so many instruments, and dances so gracefully.
Every song on this album will rip through your heart and move you.
If I could give this album 10 stars I would.
Thank you Kate Bush for the amazing music, your stunning voice, and the messages within your songs.
I dedicate this album to GC - A very special person I once loved.
---
| Track | Duration |
| --- | --- |
| Wuthering Heights | 04:57 |
| Cloudbusting | 05:09 |
| Man with the Child in His Eyes | |
| Breathing | 05:28 |
| Wow | 03:46 |
| Hounds of love | |
| Running Up That Hill | 04:59 |
| Army Dreamers | 03:13 |
| Sat in Your Lap | 03:29 |
| Experiment IV | 04:22 |
| Dreaming | |
| Babooshka | 03:29 |
Original Release: 1986-11-10
Composer: Kate Bush
UPC: 77774641425, 77774641449