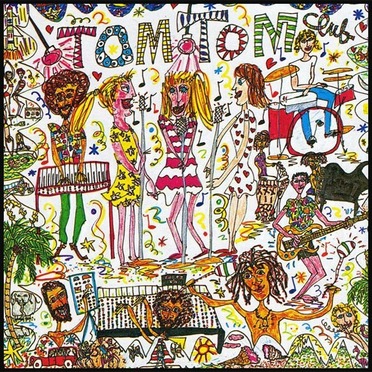 Tom Tom Club










Label: Sire / London/Rhino
Duration: 1:03:02
Genre: Alternative Rock
Tom Tom Club is Tom Tom Club's first album, released in 1981, containing the UK hit singles "Wordy Rappinghood," which reached No. 7 in June 1981; "Genius of Love," which reached No. 65 in October of the same year; and "Under the Boardwalk," which reached No. 22 in August 1982. When released in the U.S., "Genius of Love" peaked at #31 on the Billboard Hot 100. Both "Wordy Rappinghood" and "Genius of Love" topped the U.S. dance chart.
The album was re-released on May 19, 2009, as a part of a two-CD deluxe package with the band's second album, Close to the Bone.
Slant Magazine listed the album at #87 on its list of "Best Albums of the 1980's".
All tracks composed by the Tom Tom Club; except where indicated.
---
| Track | Duration |
| --- | --- |
| Wordy Rappinghood | 6:27 |
| Genius Of Love | 5:34 |
| Tom Tom Theme | 1:24 |
| Elephant | |
| As Above, So Below | 5:22 |
| Lorelei | 5:05 |
| On, on, on, on... | 3:33 |
| Booming and Zooming | 4:35 |
| Under the Boardwalk | 5:46 |
| Lorelei [Remix][*] | |
| Wordy Rappinghood [Remix][*] | |
| Genius of Love [Long Version][*] | |
Original Release: 1981-08-10
Composer: Tom Tom Club
Producer: Chris Frantz, Tina Weymouth
UPC: 75992362825, 42284281829