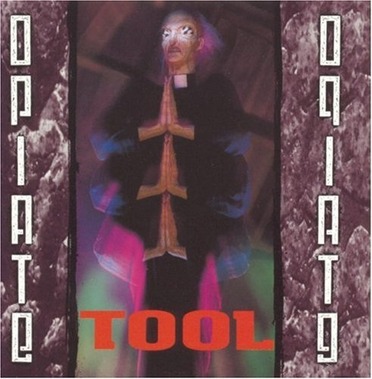 Tool










Label: Volcano
Duration: 26:54
Genre: Hard Rock & Metal
Opiate is an EP by American rock band Tool. It was produced and engineered by Sylvia Massy and former Minor Threat bassist Steve Hansgen. Released in 1992, it was the result of some two years of the band playing together after their formation in 1990. "Opiate" preceded Tool's first full-length album, Undertow, by a year. It is named after a quote by Karl Marx: "Religion [...] is the opium of the masses". The EP was certified platinum by the RIAA on April 1, 2005. As of July 7, 2010, Opiate has sold 1,155,000 Copies in the US.
Opiate features six tracks, two of which are live recordings. Some versions of the EP feature a hidden seventh track titled "The Gaping Lotus Experience". The song is hidden at the end of the last track of the EP, "Opiate", and begins approximately 6 minutes and 6 seconds into the song.
The song "Sweat" was featured on the Escape From L.A. soundtrack.
"Cold and Ugly" and "Jerk-Off" were recorded live at the Jello Loft on New Year's Eve 1991, the band's second public show. These two tracks, along with "Hush" and "Part of Me", were featured on the band's debut demo recording, 72826.
---
| Track | Duration |
| --- | --- |
| Sweat | 3:46 |
| Hush | 2:48 |
| Part Of Me | 3:17 |
| Cold and Ugly [Live] | |
| Jerk-Off [Live] | |
| Opiate | 8:28 |
Original Release: 1992-01-01
Composer: Tool
Arranged By: Steve Hansgen, Sylvia Massy, Tool
Producer: Sylvia Massy, Steve Hansgen, Tool
UPC: 614223102726, 828765364621, 6142231027266