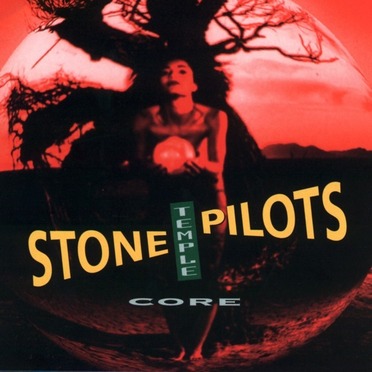 Stone Temple Pilots










Label: Atlantic
Duration: 53:33
Genre: Grunge
Stone Temple Pilots were unfortunate enough to have arrived on the scene a bit late. At the time they made their debut with "Core," in 1992, Nirvana had already exploded, and their peers in Pearl Jam, Soundgarden and Alice In Chains were breaking down a few walls of their own. At the time, STP's sound was hardly their own. Not to say there wasn't talent behind this group, especially with the dynamic of the DeLeo brothers, guitarist Dean and bassist Robert, who prove to be accomlished musicians very early in their career. Coupled with a charismatic but troubled frontman in Scott Weiland, these guys were destined for greatness. True, this wasn't the album that got them respect, but it definitely cemented them in place and showed there was more than enough room for another grunge band.
"Core" kicks off with a sinister but catchy song by the name of "Dead And Bloated," which shows off Weiland's vocal abilities and sets the tone for the rest of the album, which is just chock full of hits. "Plush" and "Wicked Garden" are classic rock-radio staples, and sound perfect when played at their loudest, driving down an open road. "Creep" is that instantly recognizable, mid-90's mumbling ballad that every band and their mother just had to have, while "Sex Type Thing" is classic STP, a completely loud and dirty anthem that you will always recognize from the very first note. The great thing about "Core" and the songs mentioned, is that it just burns it's way into your brain. Aside from the hits, other tracks like "Crackerman," "Where The River Goes" and "Piece Of Pie" are just as memorable.
The best way to describe "Core" is that it is perfect front to back. Sure, when it was first released, it may not have been the most original piece of work, but in 2006, it stills sounds just as good as it's contemporaries. Not many bands from this era are looked back on as fondly as STP, and there's a reason for that. For anyone looking to get into the group, this is as good a place as any to start. A true 90's classic.
---
| Track | Duration |
| --- | --- |
| Dead And Bloated | 5:10 |
| Sex Type Thing | 3:38 |
| Wicked Garden | 4:05 |
| No Memory | 1:20 |
| Sin | 6:05 |
| Naked Sunday | 3:49 |
| Creep | 5:33 |
| Piece Of Pie | 5:24 |
| Plush | 5:14 |
| Wet My Bed | 1:36 |
| Crackerman | 3:14 |
| Where The River Goes | 8:25 |
Original Release: 1992-09-29
Producer: Brendan O'Brien, Rage Against the Machine
UPC: 75678241826