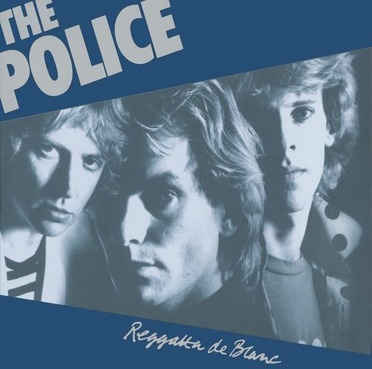 The Police










Label: A&M
Duration: 41:51
Genre: Rock
Reggatta de Blanc is the second album by The Police, released in 1979. It features the band's first two number 1 hits, "Message in a Bottle" and "Walking on the Moon".
The album took four weeks to record, spaced over several months. Unlike its successor, Zenyattà Mondatta, there was no pressure on the band. Stewart Copeland described it, "We just went into the studio and said, 'Right, who's got the first song?' We hadn't even rehearsed them before we went in."
Against the wishes of A, who had wanted to equip the promising band with a bigger studio and more famous producer, the Police opted to again record at Surrey Sound with Nigel Gray. The small budget (between £6,000 and £9,000) was easily covered by the profits of their previous album, Outlandos d'Amour, further ensuring that the record label would have no control over the actual creation of the band's music.
Whereas Outlandos d'Amour had benefited from one of the most prolific songwriting periods of Sting's life, the recording sessions for Regatta de Blanc were so short on new material that the band even considered re-recording "Fall Out" at one point.
---
| Track | Duration |
| --- | --- |
| Message in a Bottle | 4:51 |
| Regatta de Blanc | 3:06 |
| It's Alright For You | 3:13 |
| Bring on the Night | 4:16 |
| Deathwish | 4:13 |
| Walking on the Moon | 5:02 |
| On Any Other Day | 2:57 |
| The Bed's Too Big Without You | 4:26 |
| Contact | 2:38 |
| Does Everyone Stare | 3:52 |
| No Time This Time | 3:17 |
Original Release: 1979-10-05
Composer: Various Composers
Producer: The Police, Nigel Gray
UPC: 75021331228, 4988005501837, 606949359621