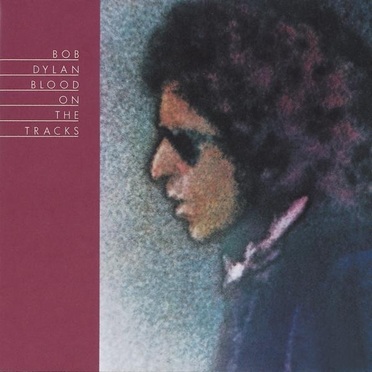 Blood on the Tracks
(1975)
Bob Dylan










Label: Sony
Duration: 51:49
Genre: Classic Rock
Blood on the Tracks is Bob Dylan's 15th studio album, released by Columbia Records in January 1975. The album marked Dylan's return to Columbia after a two-album stint with Asylum Records.
The album, which followed years of lukewarm reception for Dylan's work, was greeted enthusiastically by fans and critics. In the years following its release it has come to be regarded as one of his best albums; it is quite common for subsequent records to be labeled his "best since Blood on the Tracks." It is also commonly seen as a standard for confessional singer-songwriter albums; though Dylan has denied that the songs are autobiographical, his son Jakob Dylan has stated: "The songs are my parents talking." Most of the lyrics on the album revolve around heartache, anger, and loneliness. In 2003, the album was ranked number 16 on Rolling Stone's list of the 500 greatest albums of all time.
The album reached #1 on the Billboard 200 charts and #4 on the UK Albums Chart. The single "Tangled Up in Blue" peaked at #31 on the Billboard Hot 100 singles chart.
---
| Track | Duration |
| --- | --- |
| Tangled Up In Blue | 5:42 |
| Simple Twist Of Fate | 4:19 |
| You're A Big Girl Now | 4:36 |
| Idiot Wind | 7:49 |
| You're Gonna Make Me Lonesome When You Go | 2:55 |
| Meet Me In The Morning | 4:22 |
| Lily, Rosemary And The Jack Of Hearts | 8:53 |
| If You See Her, Say Hello | 4:49 |
| Shelter From The Storm | 5:02 |
| Buckets Of Rain | 3:22 |
Original Release: 1974-05-01
Composer: Bob Dylan
Producer: Bob Dylan
UPC: 74643323529, 827969032367, 827969239827, 9399706909726, 5099751235026, 821797138116, 5099749532021